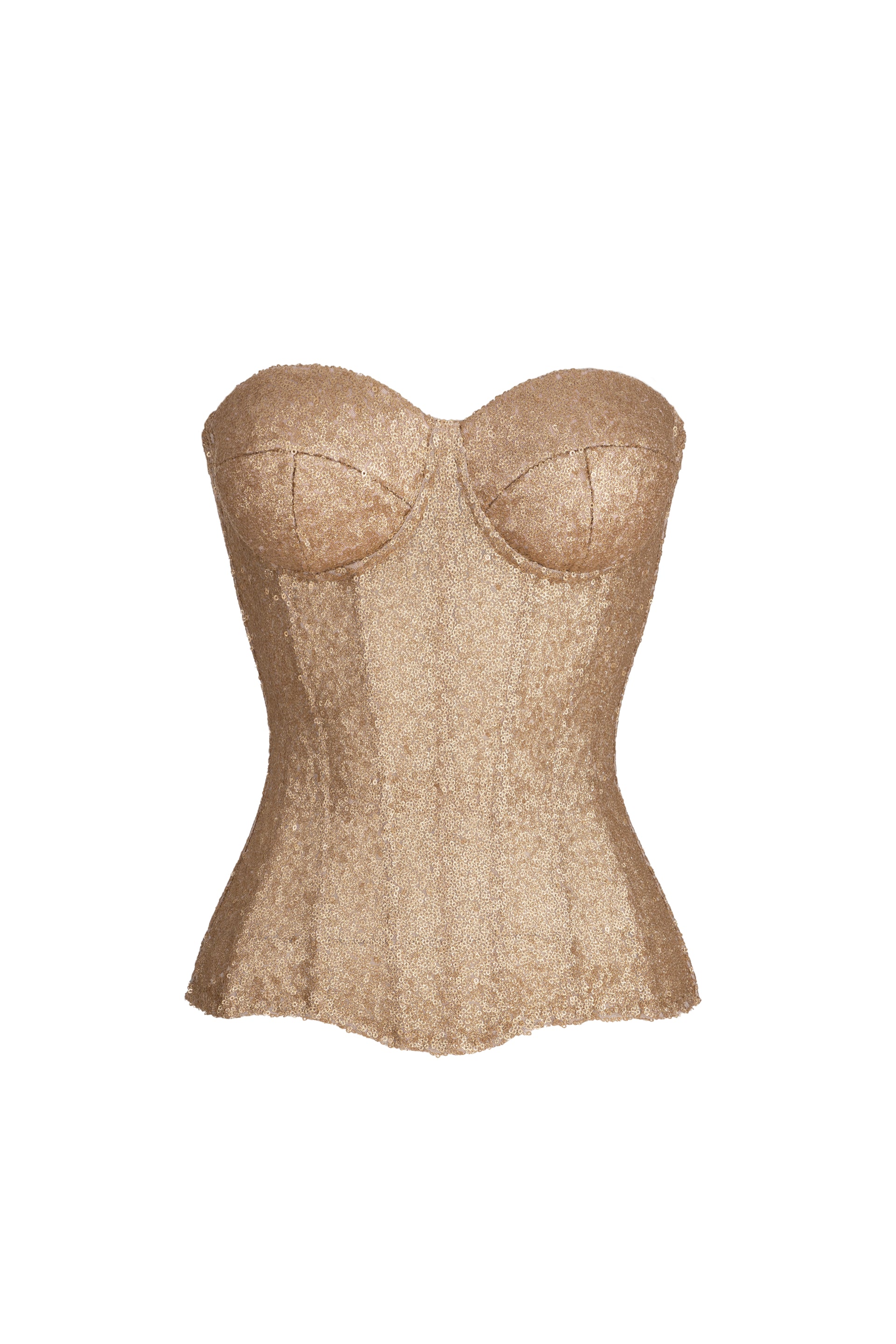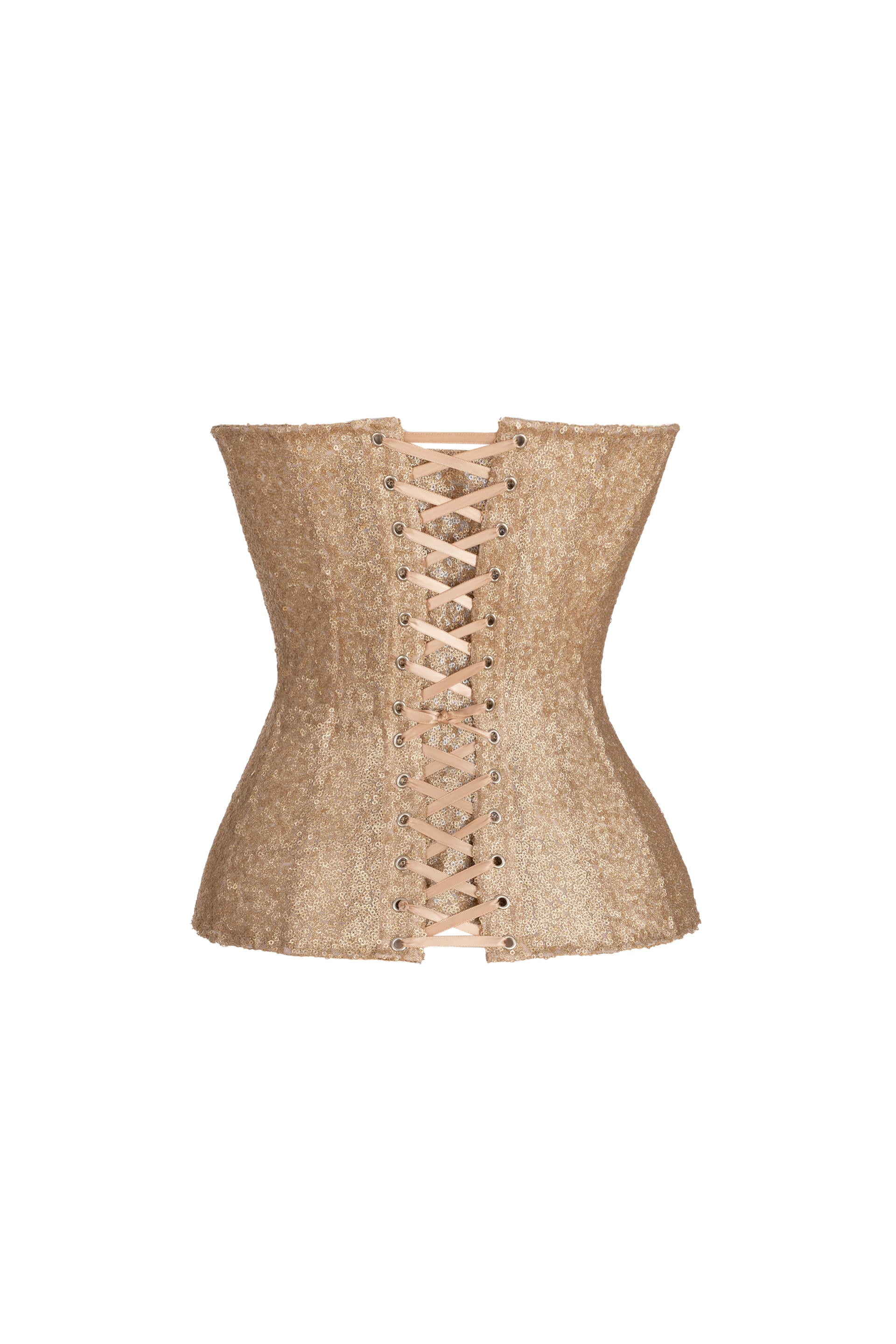 Gold sequined corset with cups
Attention: corset production time is up to 10 working days.
Shiny gold sequined corset with cups. Beige corset base covered with gold sequins. Corsets are made, from special certified materials. Spiral metal bones made of steel are used in the manufacture, which adapt to your figure.
▪️ They tighten the waist by 10% of the real girth
▪️ Straightens posture, tightens the sides and creates excellent silhouette
▪️Beautifully lifts and supports breasts
▪️Maybe with or without push up
Composition: 85% polyester, 15% nylon, metal bones
Size chart

Required measurements for ordering:

▪️ Bust

▪️ Girth under the bust

▪️ Waist circumference

▪️ Cup height

▪️ Hip girth

▪️ Hip girth on the level 15 cm from the waist

▪️ Cup size if you need a corset with cups

On some occasions we may need some more measurements or a photo to understand your figure as best as we can. We will reach out to you personally if this is necessary.

Also, please find video instruction on how to take measurements correctly here.